About Ultimate 10
Treat yourself to the ultimate Tasmanian adventure with our 10-day tour of Tasmania. Discover Tasmania's nature, history, wildlife, and main attractions, as well as some of our favourite local destinations. Our personalised small group tour, journeys to the West, North West and East Coasts, Bruny Island and Port Arthur on the Tasman Peninsula, while allowing plenty of time to enjoy Hobart over a few evenings. We explore Tasmania's famous National Parks, take a river cruise into the rainforests of the World Heritage Area, and get to see Tasmanian devils at a wildlife sanctuary. We'll guide you on many of Tasmania's best short walks, and throughout the tour you'll gain an understanding of Tasmania's fascinating history and culture.
The Ultimate Tour of Tasmania in 10 Days.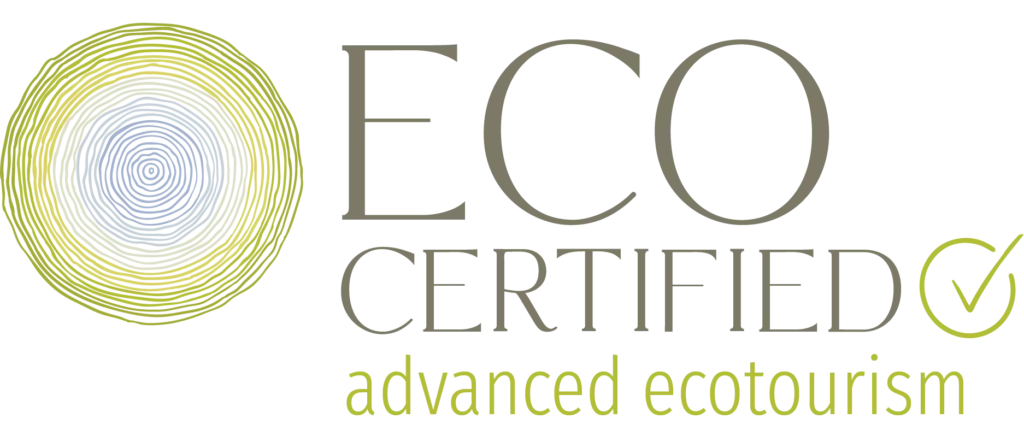 Inclusions
Accommodation for 9 nights
Meals: Breakfast x 8, Lunch x 1, and Dinner x 5
Gordon River Cruise
Entry to Port Arthur Historic Site and Harbour Cruise, Entry to Bonorong Wildlife Sanctuary to see Tasmanian Devils
National Park entry fees, guided walks and free-walking options
Pick-ups and drop-offs at selected Hobart CBD locations. Airport drop off available upon request
Highlights
Russell Falls, Mt Field National Park, Lake St Clair, Queenstown, Gordon River Cruise, Tullah
Stanley, Tarkine highlights such as the 'Edge of the World' and Trowutta Arch, North West Coast
Cradle Mountain, Launceston, Cataract Gorge, Bay of Fires, St Columba Falls, St Helens
Wineglass Bay, Freycinet National Park, Bicheno
Tasmanian Devils, Richmond Village, Hobart's Wellington Park
Bruny Island, South Bruny National Park, Cape Bruny, Adventure Bay, The Neck
Port Arthur Historic Site, Tasman National Park and geological highlights
Advanced Eco-Certified Tour
Departures
This tour departs selected Mondays (October to April)
Starts Hobart 7.30am
Finishes Hobart 5.30pm
How active is this tour?
The walking in Tasmania is world-class, and we've selected beautiful walking experiences for our guests (we include many of the 60-great-short-walks of Tasmania)
Some walks are guided, while others are unguided (free walking)
In many locations there is a choice between an easier or more advanced option
The Ultimate 10 tour offers walks that are easy to moderate in difficulty.
Deposit option
If booking more than 60 days prior to the tour departure date, you may secure your place by paying a deposit.
You can secure your booking today with a 25% deposit. The remaining balance wil be due 60 days prior to your tour's departure.
Email Us or phone +61-3-6232-4800 to learn more about this option. Payment can be made by direct deposit or credit card.
Itinerary
Day 1
HOBART TO QUEENSTOWN
Departing Hobart/nipaluna, we quickly begin to venture into the rugged Western Wilds. Our first stop in the rainforests of the Tasmanian Wilderness World Heritage Area is to see the beautiful Russell Falls in Mount Field National Park. As we continue west and climb into the alpine region, we'll stop at Australia's deepest freshwater lake, Lake St Clair.  Scenes of mountains and buttongrass plains abound as we travel through the Franklin-Gordon Wild Rivers National Park and stop to see the tannin-coloured waters of the Franklin River and take a short walk into the lovely Nelson Falls. As we near the historic mining town, Queenstown, take in the impressive views of the Iron Blow Lookout, Horsetail Falls and Mt Lyell.  We'll enjoy a group dinner and settle in for the night.
Overnight: Queenstown (D)
Day 2
GORDON RIVER CRUISE TO TULLAH
Departing from the harbourside village of Strahan, today we'll cruise the Gordon River. This fantastic river cruise includes a guided boardwalk through the UNESCO World Heritage rainforest as well as a guided tour of the harshest penal settlement in Australia at Sarah Island. You'll cruise through the treacherous Hells Gates which is a narrow passageway into Macquarie Harbour and enjoy lunch aboard the ship featuring Tasmanian produce. See the workings of a huon pine sawmill to further appreciate the history of this picturesque town, before departing for an incredibly scenic drive through to Tullah. On a clear day, this tiny township offers magnificent views of the rugged peaks of Mount Murchison. Tonight, we'll enjoy a group dinner and relax in the lakeside chalet which sits on the shores of Lake Rosebery.
Overnight: Tullah (B, L, D)
Day 3
TULLAH TO NORTH WEST COAST
Travelling north we'll stop at Waratah to see the lovely cascading falls then continue through Hellyer's Gorge to the North West Coast of Tasmania.  At Stanley you can take in the views of The Nut, the volcanic plug that sits proudly out to sea and provides sweeping views of the coast.  We'll make our way to the far North West Coast as far as 'The Edge of the World' at Arthur River. This region forms part of the wild Tarkine/takayna coast and to Tasmanian aboriginal people/palawa it is a deeply spiritual place.  We'll enjoy dinner together this evening at the comfortable lodgings at Tall Timbers.
Overnight: Tall Timbers (B, D)
Day 4
TARKINE TO DEVONPORT
Today offers a deeper experience of the Tarkine.  This ancient rainforest is the second largest cool temperate rainforest in the world. It is a wilderness area that holds ancient relics of animals and plants as well as palawa indigenous heritage sites from thousands of years ago. At Lake Chisolm we'll take an easy walk among moss-cloaked myrtle forest to see the flooded limestone sinkhole and keep an eye out for platypus. Sumac Lookout offers breathtaking forest views across the Arthur River, and Trowutta Arch is an extraordinary geological wonder you'll always remember. Returning to the North West Coast, we'll explore several seaside stops along the way, including a visit to the idyllic Boat Harbour, Table Cape, and the town of Penguin, before arriving at our accommodation in Devonport. Join us for a group dinner and then feel free to relax this evening.
Overnight: Devonport (B, D)
Day 5
CRADLE MOUNTAIN TO LAUNCESTON
Discover the alpine and glacial landscapes of Cradle Mountain – Lake St Clair National Park.  Your guide will help you make the most of a diversity of options to see around the park, such as looking for wombats at Ronny Creek and visiting Waldheim Chalet to learn about the Park's history. You wish to walk the outstanding Dove Lake Circuit – this 6km walk around the glacial lake beneath the peaks of Cradle Mountain is considered the best short walk in Tasmania. Before arriving in Launceston, we'll admire the colourful murals in the town of Sheffield. Explore Australia's second oldest city tonight at your leisure.
Overnight: Launceston (B)
Day 6
LAUNCESTON TO BICHENO
Visit Launceston's stunning Cataract Gorge which is a terrific place to spot wallabies. We'll drive to the East Coast, via St Columba Falls. We'll stop in the fishing township of St Helens before taking our time to explore the Bay of Fires/larapuna. Clear waters, white sands and orange boulders are classic scenes from the Bay of Fires region, and you'll love strolling along these pristine beaches. Our final destination is the charming coastal town of Bicheno, home of the little penguin. Dinner is included this evening, then you may wish to wander down to the blowhole or to the lookout for views over the Tasman Sea.
Overnight: Bicheno (B, D)
Day 7:
FREYCINET NATIONAL PARK TO HOBART
Freycinet is Tassie's East Coast jewel, and we make sure to maximise your time here. See the stunning Hazards pink granite mountains from Honeymoon Bay. Walk to Wineglass Bay Lookout for views of Tasmania's most famous beach with its curved white shores and turquoise coloured waters. At Cape Tourville enjoy panoramic views of the park and out to sea. We'll return to Hobart via the Great Eastern Drive. Take advantage of Hobart's fantastic restaurants with a night out in the city.
Overnight: Hobart
Day 8
TASMANIAN DEVILS, RICHMOND & WELLINGTON PARK
Meet a variety of Tasmanian wildlife such as quolls, birds, wombats, kangaroos, and Tasmanian devils at Bonorong Wildlfe Sanctuary. Then, walk around the colonial village of Richmond which is home to the oldest convict-built bridges still in operation in Australia. Enjoy seeing the heritage buildings before we make our way back to Hobart via the scenic winery region, the Coal River Valley. This afternoon, we'll share with you some of our favourite spots in Hobart's Wellington Park. Known fondly by locals as "The Mountain", Mount Wellington/kunanyi is a diverse natural reserve with several trails to see fern glades, eucalyptus forests, dramatic rock columns, boulder fields, and spectacular lookouts. Tonight, unwind in one of the city's historic pubs or restaurants.
Overnight: Hobart (B)
Day 9:
BRUNY ISLAND
Today we'll discover the highlights of Bruny Island. After a short drive from Hobart we'll take the ferry across the D'Entrecastreaux Channel to the island. At the isthmus between North and South Bruny, we'll climb the 279 steps to the top of Truganini Lookout. We'll visit South Bruny National Park and take in the incredible coastline at Cape Bruny Lighthouse. At Adventure Bay, we'll try our luck spotting white wallabies, and finish our Bruny experience by visiting a few Bruny shops to try locally sourced and crafted products like oysters, cheese and beers. We'll return to Hobart where you may wish to explore the historic Salamanca and waterfront area.
Overnight: Hobart (B)
Day 10
Port Arthur Historic Site and the Tasman Peninsula
At the Port Arthur Historic Site, learn about the harsh life of convicts from the 1800's at Australia's best preserved convict settlement. Wander around the preserved ruins and colonial gardens and take a short harbour cruise to appreciate this open-air museum and UNESCO World Heritage Listed Area. Today you'll also experience several sites and viewpoints on the magnificent Tasman Peninsula such as Pirates Bay Lookout, Tessellated Pavement, Waterfall Bay, Tasman Arch, Devil's Kitchen and Remarkable Cave. We'll make our way back to Hobart where our ultimate tour comes to an end.
(B)
Motel
Twin / Double
$2965pp
Accommodation information
This tour offers Motel style accommodation options.
Motel style accommodations are based on private rooms with ensuite facilities
If booking Twin or Double accommodation options, a minimum of 2 persons is required. We are unable to match up single travellers into a Twin share option