About Explorer 6
Experience Tasmania's natural beauty and fascinating history on this 6-day tour of Tasmania. Discover Tasmania's convict history at the UNESCO World Heritage listed Port Arthur, visit Salamanca Markets in Hobart, and meet Tasmanian devils at a wildlife sanctuary. You'll explore Tasmania's pristine beaches of the East Coast including Wineglass Bay and the Bay of Fires. We'll also experience the alpine wilderness of Cradle Mountain and the wild West Coast. Our outstanding guides ensure we show you Tasmania's famous highlights as well as plenty of hidden gems. This small group tour of Tasmania is eco-certified, has a focus on nature and wildlife, and involves short walks in Tasmania's world-class national parks.
Exploring Tasmania's Wilderness and History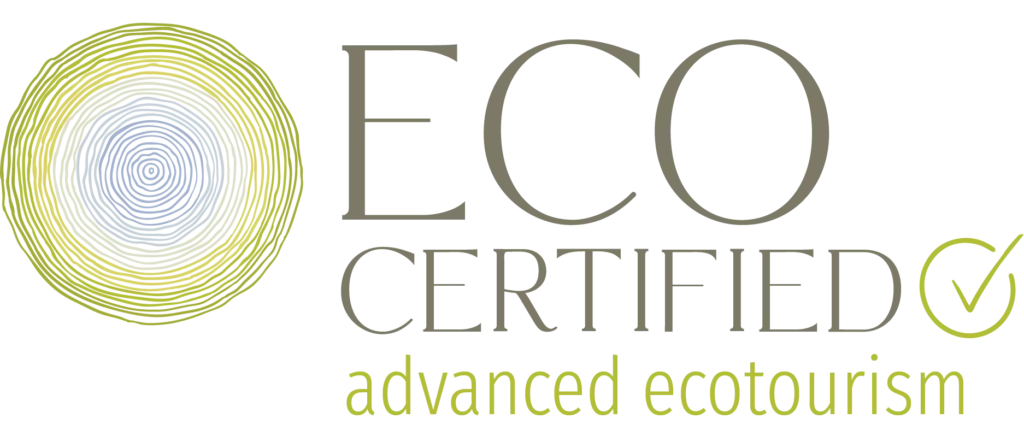 Inclusions
Accommodation for 5 nights
National Park entry fees
Guided commentary, guided walks and free walking options
Entry to a wildlife sanctuary to see Tasmanian devils
Port Arthur Historic Site entry and harbour cruise
Pick-ups and drop-offs at selected Hobart CBD locations. Airport drop off available upon request.
Highlights
Salamanca Markets, Tasmanian Devils, Port Arthur Historic Site, Tasman Peninsula
Freycinet National Park, Wineglass Bay, Cape Tourville
Bay of Fires, St Helens, Bicheno, St Columba Falls
Cradle Mountain, Sheffield, Launceston, Cataract Gorge
Henty Dunes, Tarkine Rainforest, Montezuma Falls, Strahan
Queenstown, Lake St Clair, Russell Falls, Mt Field National Park
Advanced Eco-Certified Tour
Departures
This tour departs Saturdays (Oct-April)
Starts Hobart 7.30am
Finishes Hobart 5.30pm
Additional activity options available (at own expense):
Itinerary
Day 1
SALAMANCA MARKETS, TASMANIAN DEVILS & PORT ARTHUR HISTORIC SITE
We begin by exploring the famous Salamanca Markets in Hobart/nipaluna. At this bustling outdoor market, you can buy hand-made Tasmanian goods like jewellery, art, and woodwork. Explore the local crafts on offer while enjoying the buskers and music. You'll also want to sample a range of fresh seasonal produce and gourmet foods. As we make our way onto the Tasman Peninsula/turrakana, we'll visit a wildlife sanctuary to meet native wildlife including Tasmanian devils. At Port Arthur Historic Site, imagine the harsh convict life of the early 1800's as you walk amongst the preserved ruins. This open-air museum is a UNESCO World Heritage Site and represents Australia's best preserved convict settlement. Today we'll also experience the dramatic coastal scenery of Tasman National Park which has the tallest coastal sea cliffs in Australia. You'll see the geological wonders of Tasman Arch and the Devil's Kitchen before returning to Hobart where you can enjoy a night exploring the city at your leisure.
Overnight: Hobart
Day 2
FREYCINET NATIONAL PARK > BICHENO
Departing Hobart along the Great Eastern Drive, our destination is Freycinet National Park on the East Coast. This fabulous park has pristine beaches and a stunning pink granite mountain range known as The Hazards. Climb to the summit of Mt Amos or join the walk to Wineglass Bay lookout.  Or you may wish to continue to Wineglass Bay beach to walk along the edge of the translucent waters. At Cape Tourville Lighthouse you'll love the panoramic vistas across the coast. We'll spend the night in the coastal town of Bicheno, where little penguins emerge from the sea at night time.
Overnight: Bicheno
Day 3
BAY OF FIRES > LAUNCESTON
Today we'll continue to explore the captivating East Coast of Tasmania. The Bay of Fires/larapuna is a place with profound cultural significance to Tasmanian aboriginal people (palawa). You'll love walking along the long stretches of dazzling white sands with its shimmering turquoise waters and lichen clad boulders. We'll enjoy lunch in the fishing town of St Helens then make our way to Launceston via the lush Northeast region of Tasmania. One of the terrific experiences along this route include seeing the giant tree ferns at St Columba Falls. Lastly, we'll check out the lovely Cataract Gorge in the heart of Launceston before settling in for the night in Tasmania's second largest city.
Overnight: Launceston
Day 4
CRADLE MOUNTAIN > STRAHAN
Leaving Launceston, a short drive takes us through Sheffield, the 'Town of Murals' and then onto Tasmania's most famous alpine national park, Cradle Mountain. Cradle is home to an abundance of wildlife such as wombats and echidnas. Choose from a variety of incredible walks; the Dove Lake circuit is likely the best short walk in Tasmania, while the challenging walk to the summit of Marion's Lookout offers unmatched views of the glacial carved wilderness. Easier options today include a stroll along Ronny Creek or down to the Boatshed. Departing Cradle, we travel to the harbourside village of Strahan on the West Coast, our accommodation for the next two nights.
Overnight: Strahan
Day 5
WILD WEST COAST
Today's playground is the untouched wilderness of Tasmania's West Coast. Walk in the rainforests of the Tarkine/takayna to reach Tasmania's highest waterfall, Montezuma Falls. You'll also explore the enormous Henty Sand Dunes which stretch for kilometres along the coast. Alternatively, today you have the option of cruising the wildly beautiful Gordon River (own cost) which ventures deep into the World Heritage Area. Later at the windswept Ocean Beach, you can breathe the world's freshest air. Back in Strahan, our guide can help you look for platypus.
Overnight: Strahan
Day 6
STRAHAN > HOBART
Buttongrass plains, mountains, waterfalls, rainforest, and pioneer history are some of today's highlights. Departing Strahan, we'll visit the moonscape of Queenstown, a mining town with a fascinating history. We then travel through the Tasmanian World Heritage Area via the pristine Franklin-Gordon Wild River National Park. We'll also stop at Australia's deepest freshwater lake, Lake St Clair. Our final walk for the tour will be enjoyed at Mt Field National Park, to stroll beneath some of the world's tallest trees and observe the beautiful Russell Falls. We continue our drive through the Derwent Valley, returning to Hobart and bidding farewell to your travel companions and your incredible adventure.
How active is this tour?
The walking in Tasmania is world-class, and we've selected beautiful walking experiences for our guests (we include many of the 60-great-short-walks of Tasmania)
Some walks are guided, while others are unguided (free walking)
In many locations there is a choice between an easier or more advanced option
Essentially, you can make this as active or as easy as you like; all walks are optional and range from 20 minutes up to 4 hours
Motel
Twin / Double
$1425pp
Accommodation information
This tour offers Hostel and Motel style accommodation options.
Motel style accommodations are based on private rooms with ensuite facilities
If booking Twin or Double accommodation options, a minimum of 2 persons is required. We are unable to match up single travellers into a Twin share option
Hostel Dorm style accommodation is based on same gender dormitory rooms with shared same-gender bathrooms. Own toiletries and towels are required
Hostel Twin/Double and Single rooms have shared same-gender bathrooms