Welcome to Under Down Under, your gateway to exploring Tasmania's captivating wildlife and rich heritage through quality small group tours.
We offer a variety of Tasmania tours, each tailored to provide you with a genuine, sustainable, and enjoyable adventure. Choose from our range of multi-day Tasmania guided tours, all designed to showcase the remarkable natural beauty and unique wildlife of our beloved island, as well as the rich history of its past.
Our expert guides are here to help you discover the highlights of Tasmania through a variety of Tasmanian tour packages, providing rich Tasmania trips without the hassle of planning. With a range of lengths and group sizes available in our Tasmania guided tours, take a step towards your next adventure.
Why travel with us?
Under Down Under is a locally owned and operated Tasmanian tour operator, based in Hobart.
Our relaxed and laid-back pace allows you to spend more time out of the bus than in. Our small comfortable minibuses keep our tour groups small so you will never feel crowded or lost. Our tours offer an alternative way to travel for those wanting a no-hassle and value for money way to experience Tasmania.
Tours are adventure and environment orientated, and you will experience the wilderness, the wildlife, the history the culture and the colourful people on every tour.
At Under Down Under, we care about what matters most – you and Tasmania.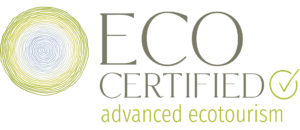 Our guides are our heroes
Our guides are professional, knowledgeable, and great fun too, and will really make your experience exceptional. For example, one guest wrote "Our tour guide, Anthony was informative, caring and attentive to every person, no request was too difficult." Search for reviews about Under Down Under and the quality of our guides is mentioned time and again.